Tuesday 3 August,  8pm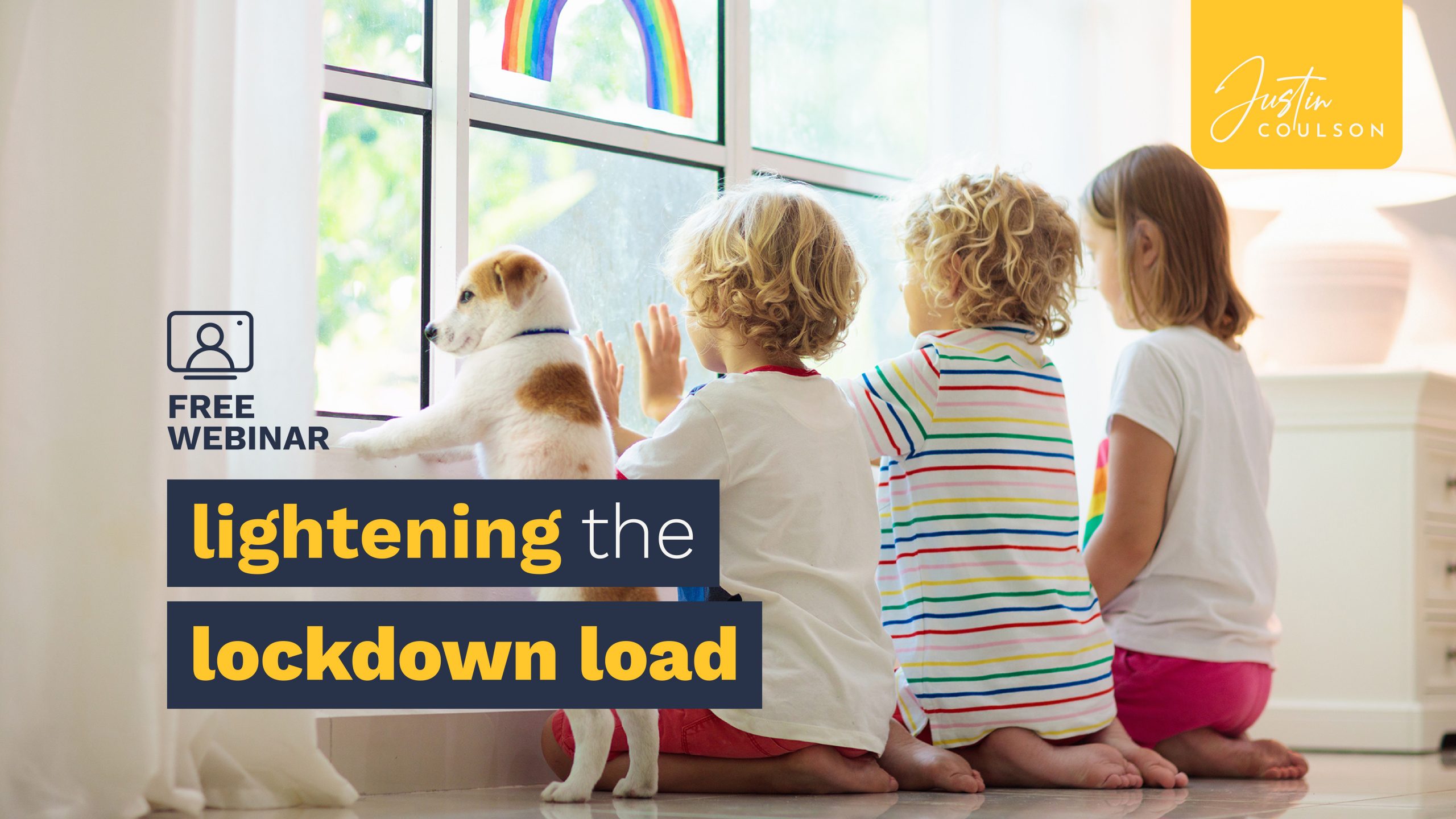 Lockdown is hard. It hurts our kids and it's a drain on parents. The first time was tricky. There were challenges. For some, it was horrible. But most of us managed ok and got through it.
But with each subsequent lockdown, things get harder. The pressure feels higher. The demands feel greater. The children seem more oppositional – or worse, apathetic. The home learning stretch feels tougher.

There's work stress, couple stress, school stress, financial stress, family stress, and stress about being stressed!
While we can't click our fingers and make it magically disappear, there are real strategies that parents and children can rely on to not just survive but thrive – even in a far-too-long lockdown. They're simple ideas that you can start on right away.
Join me for a free webinar where I will be sharing 4 secrets to make it through the pain of the latest Australian COVID-19 lockdowns. By the end of this FREE webinar, you'll:
Feel reassured, with less stress and pressure around your kids, their schooling, and life
Have concrete strategies you can start on immediately to make your family happier
Know how to be on the same page as your partner
Be able to develop habits and practices that will ensure your children – and YOU – can get your daily work done, even while everyone is stuck at home.
I hope you'll join me for this free webinar on Thursday 3 August, 8pm AEST. 

For more details on this Webinar and how to register, please

click here